Insurance Recovery Attorney & Insurance Expert Witness
How well an expert witness can sell his opinions to a jury is often more important than the opinions themselves.
There is no shortage of attorneys whose substantive work in one practice area or another entitles them to call themselves experts. But the ability to convey their expert opinions to lay people on a jury, to maintain the audience attention and credibility they need to reach every member of that jury under intense questioning by opposing counsel is much harder to find. So much so in fact, that a not very well-kept secret is that most successful trial lawyers hire experts as much for how they present themselves as for their relative expertise.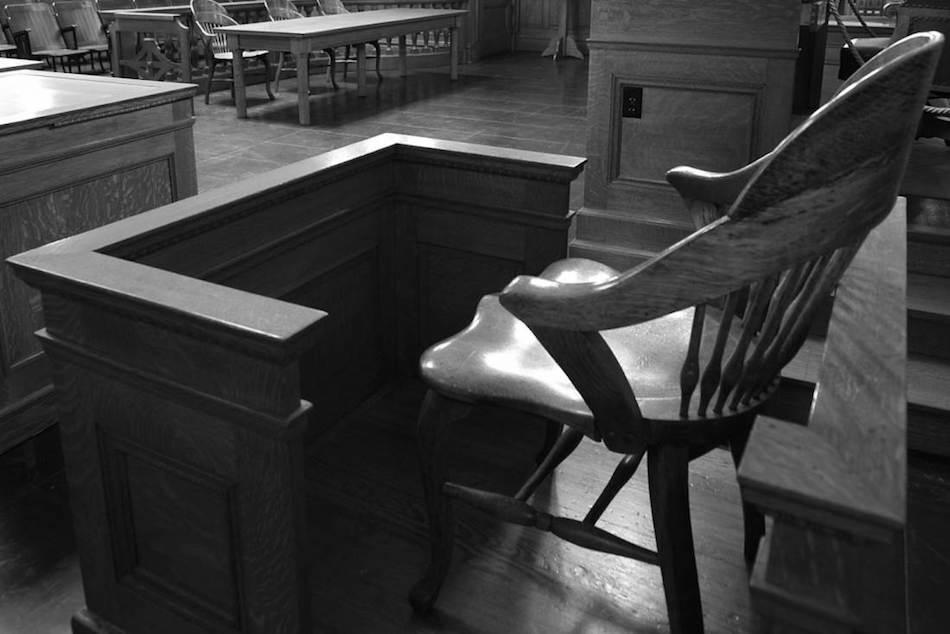 Over the course of a thirty-five year career,I was fortunate to have had the opportunity to develop into the type of expert witness trial lawyers want on their side. Not only was I able to gain substantial expertise in most aspects of insurance law and the health care industry, as a private-practice trial lawyer in such firms as Hassard Bonnington, Hancock Rothert & Bunshoft and Lewis, Brisbois, I personally tried many expert-intensive cases in these substantive areas. In the process, I worked closely with the claims personnel of many insurance companies. My clients consisted of several domestic insurance carriers as well as Underwriters at Lloyds, London. I have also represented major health care entities such as the California Medical Association and Blue Shield of California.
As General Counsel of The Doctors Company, the nation's largest medical malpractice insurer, I was personally involved in the internal underwriting and claims functions, managed all litigation against the company in 49 states, and supervised the handling of all high-exposure claims. As one of the five members of the executive management team, I was consulted about all critical business decisions of the company. However, unlike many insurance lawyers, I have avoided the label of insurance industry apologist because I have also represented many individual policyholders, including insurance companies, in coverage disputes and claims for reimbursement. This combination of diverse experiences gives me a somewhat unique level of expertise in a wide variety of insurance-related matters and other types of litigation.
In addition to this expertise, I also have substantial experience testifying in coverage, bad faith and legal malpractice cases. My relaxed personal style and comfort with testifying, combined with the rigors of having prepared and used many experts as a trial lawyer, enable me to communicate my expert opinions in an insightful, clear, plain-spoken and persuasive manner.
Subjects about which I am qualified to provide expert testimony include:
– duties of insurance companies, the tripartite relationship, how insurance companies go about insuring risks;
– development and administration of policies and procedures;
– statutory and common law principles of good faith and fair dealing;
– claims handling, including overall objectives and administration;
– policies and procedures manuals;
– individual claims department decision making;
– policy-limit demands and consequences;
– setting and managing reserves;
– coverage determinations and exclusions;
– interrelationship between underwriting and claims administration;
– risk assessment and management of insurance company business units;
– medico-legal disputes;
– legal malpractice claims.
Private Client Representation
In addition to Insurance Expert Witness work, I currently represent a number of private clients seeking insurance reimbursement for procedures that their insurance companies may be hesitating to reimburse. This is either because they are deemed experimental or because the insurance company prefers to cover more conservative but less favorable alternatives.
I am the sole recommended attorney for patients seeking insurance reimbursement for Multiple Level Artificial Disc Replacement (ADR) surgery performed by Berlin's Prof. Dr. Rudolf Bertagnoli as an alternative to radical, often debilitating Spinal Fusion. Dr. Bertagnoli is widely recognized as one of the world's top spine surgeons and has performed over 6,000 Multiple Level ADR surgeries.  For more information, visit ADR Reimbursement page.
Save
Save
Save